Clothes Rack Assembly Instructions
Follow the steps below to assemble your Closet Trolley Clothes Rack. Please feel free to call Customer Service with any questions regarding your bag or help with assembly.
Before beginning, you will need to locate the clothes rack sleeve shipped inside your Closet Trolley. This sleeve contains the following components:
Two telescoping poles - one will be used for the left support, and the other for the right support.
Note: It does not matter which telescoping pole you use for the left or right
One cross bar (shortest pole, easily identified by the plastic caps on either end)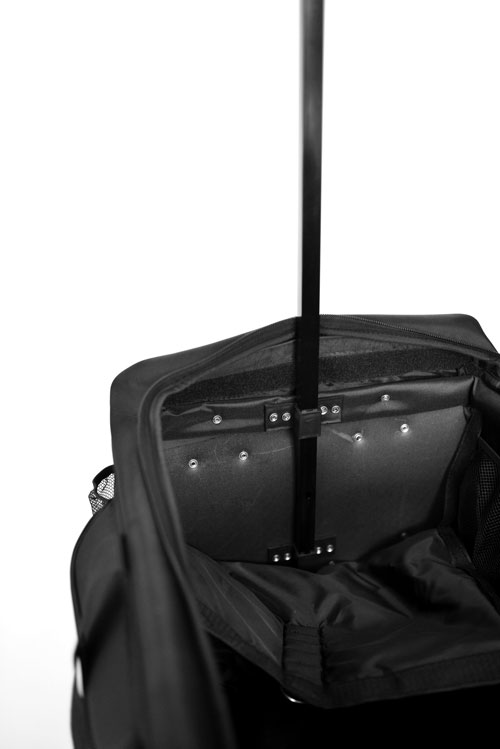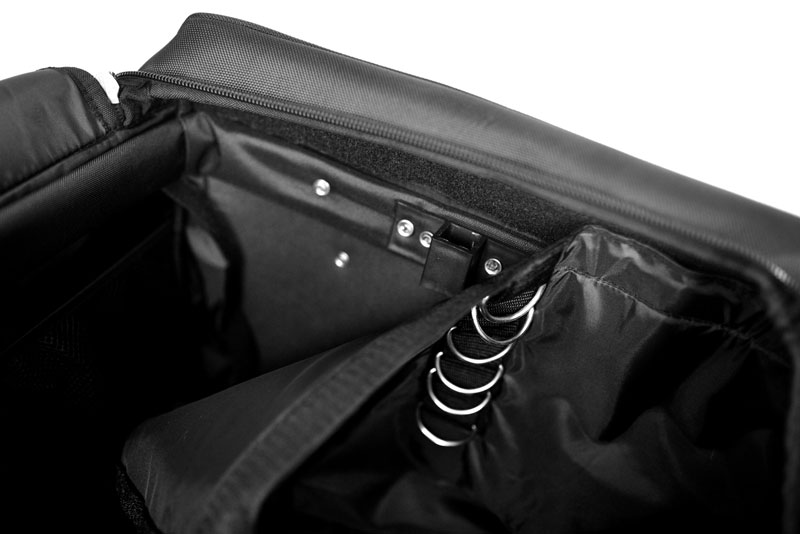 Each telescoping pole will be inserted into
permanently mounted resin "channels" located behind the "D-rings" on the left and right side of the Closet Trolley. To locate the sleeves, simply grasp the top "D-ring" and pull back, exposing the upper and lower plastic sleeves. You will do this on both sides.
To Assemble:
Step 1: Extend both the left and right extension poles by depressing the silver locking push button and extend poles until locking button snaps into place.

Step 2: Insert the bottom pole (widest of the two ends) into the upper sleeve located on either side of the Closet Trolley. Once pole is pushed through the upper sleeve, continue sliding and insert the pole into the lower sleeve until securely seated.

Simply Repeat "Step 2" for the opposite side.

Step 3: Insert each side of the top cross bar onto the tip of each pole until securely seated. The cross bar "capsâ€Ãƒâ€šÃ' are intended to fit snug on top of the telescoping poles. This ensures the stability of the clothes rack.

Your Closet Trolley is now ready for use!

To disassemble your Closet Trolley clothes rack, simply reverse the steps above and store poles and top-cross bar into the carry case. The carry case fits perfectly in your Closet Trolley by placing the carry case diagonally inside your bag.

Fully Assembled: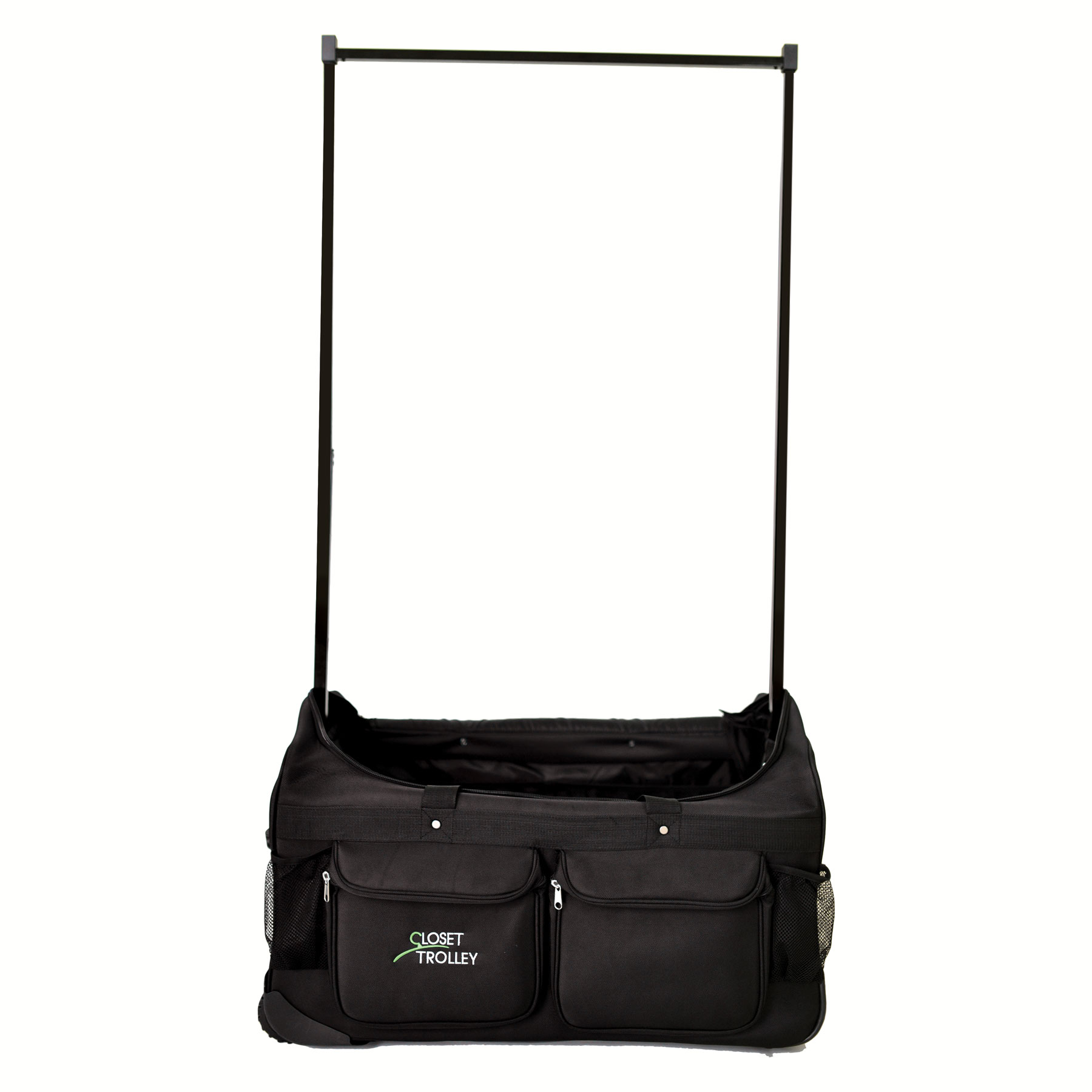 Contact Information:

ELK Promotions, Inc.
Closet Trolley Customer Service
(614) 468-5521